Preventative dentistry is the dental practice that focuses on protecting your teeth from ongoing or new damage. Our team at Lovett Dental Sugar Land in Texas offers a range of preventative dentistry services that can help to do this for you. When you invest in preventive dental care, you take steps to ensure your dental health is the best it can be long term. Even better, you can count on having a beautiful smile in many cases. To learn more about how preventative dentistry services can help you, contact Lovett Dental Sugar Land today at 281-759-5900.
Why Is Preventative Dentistry Important?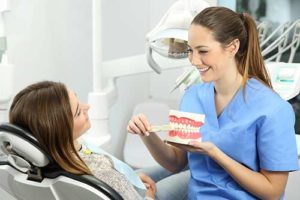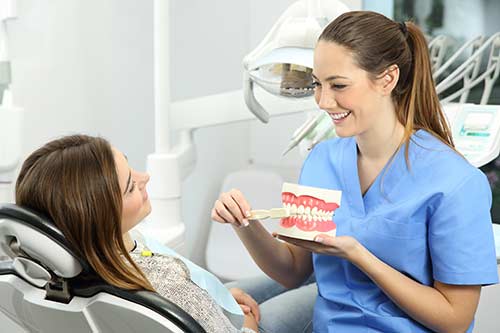 Preventative dentistry services are typically additional services. That is, they are not your general dental care. They are one step further. Yet, there is a real value in investing in preventative dental care like this, even at a higher cost. Some of those benefits include:
Prevention of cavities
Reducing of risk of early tooth decay
Longer life for your natural teeth
Improved overall oral health
A smile that's beautiful longer
Lower costs due to preventing more extensive damage to your teeth
Most importantly, when you invest in preventative dentistry, you are doing everything you can to keep your dental health the best it can be. That directly translates into protecting your overall health.
Aren't You Doing Enough at Home?
Some people may not initially see the value in preventative dental care. They believe they are brushing their teeth at home and flossing, which may seem like enough. You may also come in for dental checkups every six months and have your teeth cleaned. This practice, along with x-rays, can be essential, and they are types of preventative dental care. Yet, there is more that can be done to improve your smile further.
What Type of Preventive Dentistry Services Are Right for You?
What can we do to ensure you have the best level of protection available? Our preventative dentistry services include the following:
Dental cleanings: Deep cleanings of your teeth can significantly reduce the buildup of plaque and minimize the damage caused by bacteria. These are deeper cleanings than what you may get every six months. They are beneficial for those who have the early signs of gingivitis and wish to prevent more advanced periodontal disease.
Dental sealants: Many of our clients benefit from sealants. These are placed over the top of the tooth covering up the sensitive soft tissues. After teeth cleanings, we can place these to help lock out bacteria from growing in the area. If you've had cavities before, sealants are typically helpful.
Fluoride treatments: Fluoride is an essential mineral for creating healthy teeth. With it, your teeth can push off the risks of tooth decay. For some people, especially those who are younger and already seeing signs of decay, fluoride treatments are a fast and straightforward way to strengthen your teeth.
The goal of preventative dentistry is to give you the tools you need to keep your smile healthy. Our goal is never to provide you with services that don't directly impact your oral health. If you're unsure if you will benefit from preventative dental care like this or need help with other services, reach out to our team. We're happy to provide an x-ray and exam to determine what's best for your needs. We provide these services to both adults and children based on their specific needs.
Improve Your Smile and Keep it That Way with Lovett Dental Sugar Land
The preventative dental care you receive today can protect your dental health for years to come. Preventative dentistry is one of the best services for extending the life of your teeth as well. If you're ready to learn more about the preventative dentistry services that we offer, make an appointment with Lovett Dental Sugar Land in Texas by calling 281-759-5900.