Many people don't know what to do when encountering a dental emergency, leaving them confused and unprepared. Therefore, it is vital to determine whether your dentist offers emergency dental services. Fortunately, at Lovett Dental Sugar Land, we can provide rapid and effective treatment for various dental emergencies. If you are dealing with any of the following, proceed as directed and reach out to a dental health professional. To schedule an appointment, please contact Lovett Dental Sugar Land today at 281-759-5900.
Severe Toothache
Most people have tooth pain from time to time, but you may need to make an emergency dental appointment if this pain becomes debilitating. Follow the following steps, then contact Lovett Dental Sugar Land to determine what your next steps should be.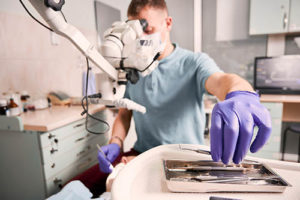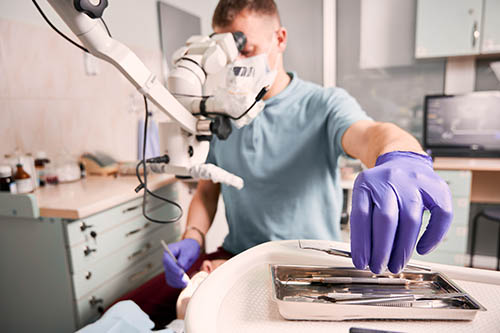 Ask your dentist what pain medication is safe for you to take.
If your mouth is bleeding, stay calm. Do not take aspirin or ibuprofen (Advil, Motrin, or Aleve). These drugs are blood thinners (anticoagulants) and could make the bleeding worse.
Apply an ice pack to the area in pain for up to 20 minutes every hour.
Injured teeth and gums can create infections and other complications; contact your dentist as soon as possible.
If your emergency is life-threatening, call 911 or go to the hospital emergency room for emergency medical service.
Mouth Swelling
If your gums hurt or begin to swell, see your dentist right away. Gum pain or swelling may be symptoms of an infection or abscess that forms in your gum tissue or a tooth's root. There are many reasons why gums can swell, become painful, or abscess. The only way to identify the underlying cause is a thorough exam by your dentist.
Chipped or Broken Tooth
If you've chipped or broken a tooth, it may be possible to reattach the pieces to your tooth, but only your dentist can tell you for sure. Take the following steps and see your dentist right away. Remember to take the pieces with you.
Rinse your mouth with warm water to clean it and apply gauze to the area. Use firm pressure to stop the bleeding. Try to find the chipped or broken tooth pieces right away.
When the bleeding stops, apply a cold compress to the injured area to minimize swelling. If bleeding does not stop after ten minutes of constant, firm pressure, see your dentist or go to the emergency room.
Save the tooth's pieces and gently rinse with warm water.
Place the pieces in a small container and cover them with milk, water with a pinch of salt, or saliva from the injured person.
Please do not try to reattach the chip or broken tooth using superglue or other household adhesives. This action can have lasting consequences.
Lost a Filling or Crown?
If a filling or crown is knocked out or otherwise lost, you can relieve pain caused by air in contact with the exposed part of your tooth using clove oil (available over the counter in pharmacies and supermarkets). Just dip a cotton swab in clove oil and apply it to the exposed part of your tooth. Schedule an appointment with an emergency dentist. It will help if you can find an office open on Saturdays as many dental emergencies happen on the weekends.
Lost a Filling
If you found the filling, put it in a safe place and take it with you when you see your dentist. To make your tooth more comfortable, fill the hole in your tooth with tooth wax or cement (available over the counter at your pharmacy). Do not use any household adhesives in your mouth.
Lost a Crown
If you found the crown, you may temporarily replace it yourself until you see your dentist. Gently clean any debris from the inside of your crown.
To the inside of your crown, apply denture adhesive, dental cement, or toothpaste before slipping the crown back in place to protect your tooth.
Reach Out to Lovett Dental Sugar Land Today
At Lovett Dental Sugar Land, we're committed to your long-term dental health. As a result, in addition to our emergency dental services, we also offer treatments such as:
If you are experiencing anything that might constitute an emergency or looking for top-notch dental care in general, reach out to Lovett Dental Sugar Land online or call 281-759-5900 to schedule an appointment today.