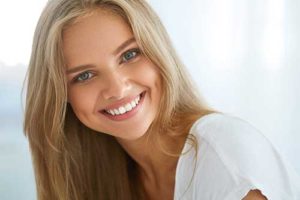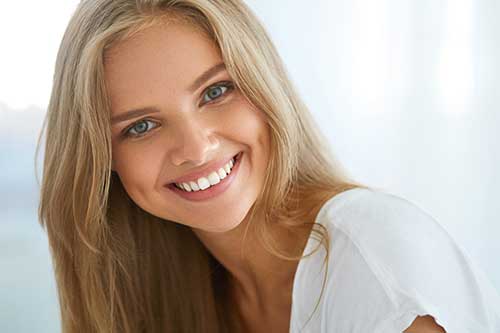 Everyone wants a whiter, brighter smile. Dazzling white teeth are an attractive addition to any expression and can benefit you in various ways. From making you feel more confident throughout the day to helping you land a job in a professional field, the appearance of your teeth is an essential contributor to first impressions. People notice the condition of your teeth. Make sure they're seeing what you want them to see with Lovett Dental Sugar Land's teeth whitening services in Sugar Land, TX.
At Lovett Dental Sugar Land, we want to do everything we can to ensure that your teeth are as healthy as possible. Additionally, we can make your teeth look as healthy or healthier than they actually are. We offer a wide array of general, cosmetic, and specialty dentistry services, including teeth whitening services, all of which we can use to manage your dental health. To make an appointment with one of our experts or to learn more about our services, please contact the team at Lovett Dental Sugar Land today at 281-759-5900.
Do I Need Teeth Whitening Services?
A dull smile can happen to anyone, but it's good to understand what's causing it. Mostly, less-than-white teeth are caused by environmental factors, including:
Drinks such as coffee, red wine, and tea

Build-up of tar from tobacco use

Foods such as curry and tomato-based sauces that contain tannin

Dental plaque

Exposure to metallic compounds such as iodine, copper, or cadmium

Normal aging
In most instances, teeth whitening services in Sugar Land, TX are all that's needed to brighten dull or stained teeth. Contact Lovett Dental Sugar Land today to book your appointment for a whiter smile.
How Does Teeth Whitening Work?
Lovett Dental Sugar Land offers several Houston, TX cosmetic dentistry options for teeth whitening for patients over 16 years of age. Options include both in-office whitening appointments and take-home products to help you prepare for those important moments in life, such as weddings, class reunions, and job interviews.
For take-home use, Lovett Dental Sugar Land offers a take-home that's safe, easy to use, and offers immediate results. You may also choose in-house teeth-whitening treatments that use power-bleaching to lighten teeth up to eight shades within a single hour and can last for up to two years. Power-bleaching begins when your dentist paints a protective get onto your gum line then a bleaching agent to stained teeth. 
Take-home teeth whitening includes using flexible, plastic casts of your teeth. You add the bleaching agent to the cast and then place it over your teeth for the recommended time.
Either option will help you attain that bright, white smile you crave, but neither is permanent. To maintain your new look, you'll need to update your treatments every six months to two years. Lovett Dental Sugar Land can get you started in the right direction with our quality teeth whitening services in Sugar Land, TX.
Benefits of Professional Teeth Whitening
As with many professional dental services, our teeth whitening services offer a range of benefits. One of the most obvious benefits is a brighter and more attractive smile. A brighter smile can lead many people to find you more attractive, believe that you have excellent grooming habits, and think that you're more successful. Other benefits of professional teeth whitening services include:
You'll see whiter teeth with fewer stains in comparison to over-the-counter teeth whitening products.
Professional teeth whitening provides quicker results, allowing you to see results in a single treatment.
Individualized treatments ensure that your treatment addresses your unique needs.
Treatment is often more comfortable.
You can ask the dental team at Lovett Dental Sugar Land whether professional teeth whitening services are right for you.
Teeth Whitening at Lovett Dental Sugar Land
Just as general dentistry checkups in TX can help prevent tooth decay, steering clear of staining agents can help you maintain whiter teeth. Avoid regular use of anything that can stain your teeth. Or, if you can't give up coffee or tea, try ingesting it using a straw to direct the flow of staining liquid away from your teeth.
Maintenance is important, too. You'll want to talk with your dentist regularly about keeping your smile its whitest. Follow-up treatments will be needed at regular intervals to remove accumulating stains and to clean away dental plaque. 
Reach Out to Lovett Dental Sugar Land Today
Lovett Dental Sugar Land is your go-to choice for teeth whitening services in Houston. We offer convenient evening and Saturday hours. Our dental specialists are experts at improving the whiteness and brightness of your family's smiles. There's no need to report for work or school with a dull, yellow, or gray smile that people are going to notice. Instead, make your best first impression with an electric smile made famous by Lovett Dental Sugar Land.
Call us today at 281-759-5900, or contact us online to book your next appointment for teeth whitening services in Sugar Land, TX. Contact Lovett Dental Sugar Land to love the way you look with teeth whitening.