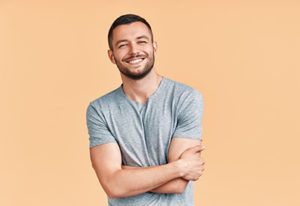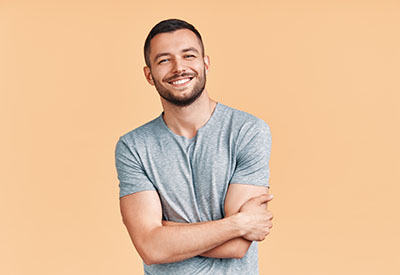 If you are looking for a dentist in the Sugar Land area, Lovett Dental Sugar Land offers convenient dentistry for your entire family. Our family dental services can help you maintain healthy teeth. When your teeth are in good condition, this lowers the risk of decay and other dental issues.
Our General Dentistry Services
At Lovett Dental Sugar Land, our general dentistry services include the following:
Sealants

Tooth-colored composite fillings

Root canals

Extractions

Crowns and bridges

Nightguards 
Routine Dental Care at Lovett Dental Sugar Land
Routine general dentistry care helps keep your teeth healthy. It also lowers your risk of serious diseases. Our general dentistry services include regular cleanings and dental exams. These exams allow your dentist to check for dental problems that need treatment. Having these problems taken care of early reduces your risk of needing an extraction or other dental work. 
During our dental exams, we thoroughly clean your teeth to lower the risk of decay. This involves removing plaque and tartar buildup on your teeth. Our dentists also examine your gums to look for signs of gum disease. Treating gum problems at an early stage lowers your risk of serious gum disease. 
Dental exams at Lovett Dental Sugar Land might also include fluoride treatment or sealants. Fluoride treatment protects your tooth enamel, lowering the risk of tooth decay. Sealants help protect molars from bacteria buildup. 
Dental Work
When you have tooth decay or damage, Lovett Dental Sugar Land offers many kinds of dental work. Our dentists can provide you with tooth-colored composite fillings for cavities. These fillings blend in with your teeth for a natural look. 
For more severe decay or damage, you might need a root canal. Our Sugar Land, TX general dentist performs root canals on a regular basis. This type of dental work treats damage or decay while leaving your tooth in place.
If you have advanced decay or damage, you might need a tooth extraction. Our Houston general dentists perform tooth extractions safely and with as little discomfort as possible. After having a tooth extraction, we can discuss tooth replacement options with you.
Tooth Coverings and Tooth Replacement
Lovett Dental Sugar Land offers different types of tooth covering and replacement services. This type of general dentistry provides you with a way to replace teeth that you have lost due to extractions or injuries. Dental bridges hold an artificial tooth in place with anchors on the surrounding teeth. Dentures provide a way to replace multiple missing teeth.
Dental crowns are caps or coverings that help restore tooth function. Our dental team places these crowns on broken teeth. They can also be placed on weak or discolored teeth. Dental crowns can improve your smile and prevent problems with chewing or biting down.
Finding the Right General Dentist
At Lovett Dental Sugar Land, we provide other services besides routine dental care and dental work. These services include the option of sedation during general and specialty dental services. We use dental sedation to help patients who have dental anxiety. The use of sedation can help you feel more relaxed during your visit, whether you're having a cavity filled or a root canal.
Our general dentistry in Sugar Land TX also includes nightguards. These oral devices help prevent tooth grinding that can damage teeth. Nightguards have other uses as well, such as treating TMI problems.
Learn More About General Dentistry at Lovett Dental Sugar Land
If you need a routine cleaning or other dental work, please contact Lovett Dental Sugar Land to schedule an appointment. Our dentists and the rest of our dental team provide exceptional care to you and your family. Call us today at 281-759-5900, or contact us online to learn more about how our general dentists can keep your smile bright and healthy.